Back in the autumn, one of my uncles, a tractor and heavy machinery driver, was hired to seed a local field in East Kent, on the London clay, for a farmer under the Countryside Stewardship scheme. Attached is the label on one of the sacks.
.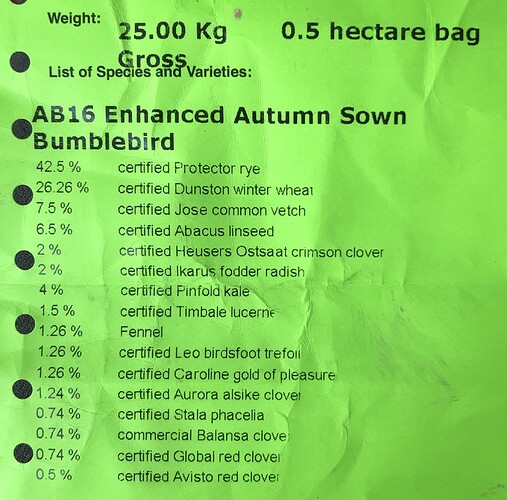 .
What surprised me, perhaps naively, is the use of cultivars rather than more native types, but I was also struck by the inclusion of Alsike Clover and Gold of Pleasure - those are species I haven't seen in that area of Kent and now, if I ever do, I'll not know whether they are relics of cultivation or not - and will have to presume they are.
.
You can read about, ahem, Bumblebird, how much the farmer is paid and what is expected on this government webpage:
.