Have you noticed Mass Tagging?
Miked has been busy adding useful tags where they might be needed
See this one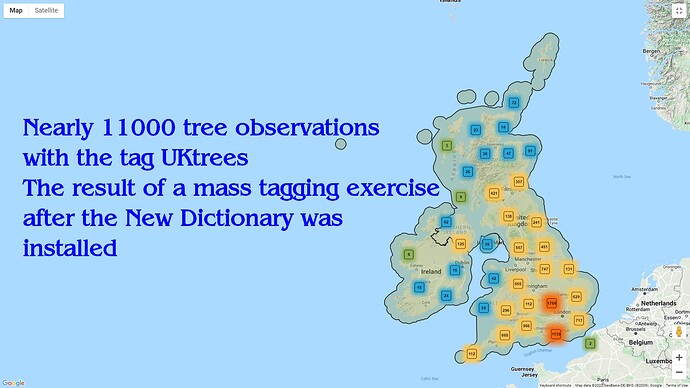 It is potentially a very powerful way to collect observations that cannot otherwise be brought together.
All trees, otherwise, are impossible.
For example, I am in trouble with Shield-bugs where the Superfamily (Pentatomoidea) is no longer available for my iSpotlight.
An issue is now occurring, any new Tree Observations will be absent from this collection unless the tag is added manually -
@miked
?
Some have duplicate tags though - typically
hornbeam? | Observation | UK and Ireland | iSpot Nature
A few of us are trying to 'liven up' tree observing - interested in helping?
See ♥New-Tag UK Trees♥ | Project | UK and Ireland | iSpot Nature