A couple of recent posts revived my interest in the two species Z. trifolii and Z. lonicerae. I've cobbled this together from various sources (including the photos):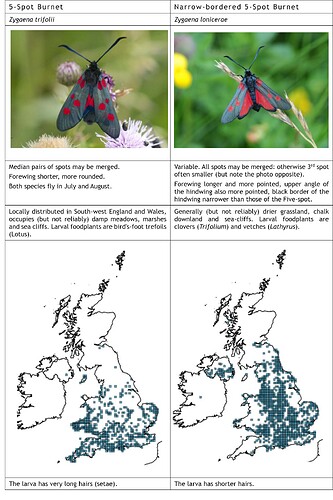 I noted several inconsistencies. At least one site (Cambs Moths) said that genital dissection was needed, whilst other sites said that there was no discernable difference between the two in that respect.
All comments welcomed.