http://www.wildaboutbritain.co.uk/forums/reptile-and-amphibian-forums/10048-what-eats-frogspawn.html
and (yum!)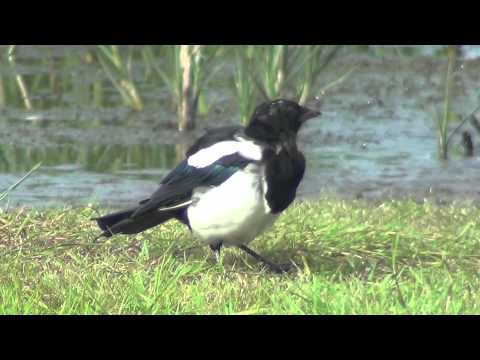 Many thanks. I guess we'll lose a few tadpoles to newts and magpies. I guess it's the price we have to pay for having these around … and we're glad to have both of them. Yesterday we were admiring the colours on the magpie's wings and tail while it helped itself to the tadpoles. You can't win 'em all.
Yes quite a few birds (and other things) will feed on the tadpoles. I've seen Magpie, Crow and Heron taking them in my local pond in the last week.
So - how are they all getting on -still present (although possibly less numerous now)??
Thank you for asking. Yes, still there and growing by the day. Numbers are down but there are still plenty in the pond even if the Magpies may have taken a few. Looking out for the first limbs appearing: shouldn't be long now.
Splendid news. Not too long now before you hear the patter of little feet then.
… or, perhaps, the splatter of tiny wet feet?
indeed…if you get enough, you could potentially train them to a frog chorus?
Anyone in Scotland who has a pond might be interested in this post dated 10/12/19, Froglife's Facebook page.
.
Researchers from the University of West Scotland are looking for ponds that contain common frogs (Rana temporaria) for a project focussing on their health and reproduction. This research will involve looking at the adults, tadpoles and the water that they live in, with the aim of conserving and protecting these wonderful creatures. If you live in Scotland and have a pond in your garden, allotment or land and are interested in this project, we would love to hear from you! Please contact Bethany by phone (07942 677417) or email ([email protected]). Many thanks!