Here:

The identification of "Sphaeroderma has been registered as a fungus. Possibly the gremlins are thinking of Scleroderma? The taxonomic link leads to:
https://www.ispotnature.org/communities/uk-and-ireland/species-dictionary/BMSSYS0000020495/sphaeroderma
-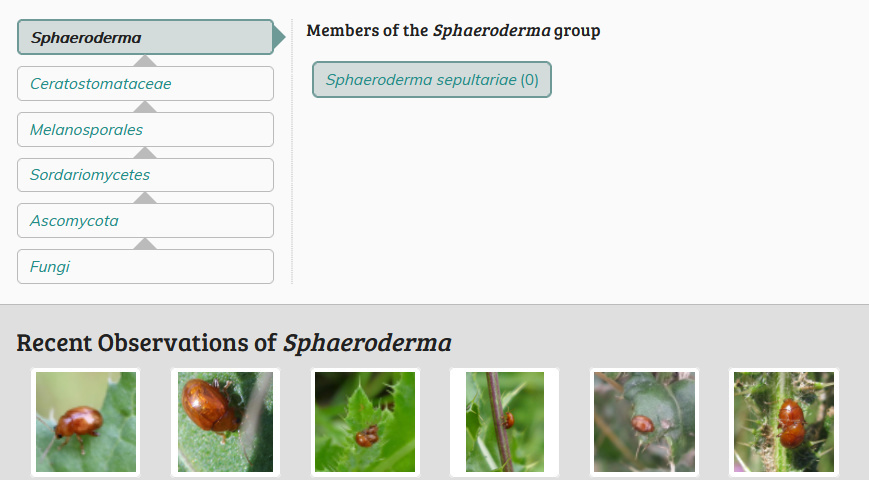 Updated: lavateraguy points out that the same genus name is applied to a fungus - the drop-down list offers both, but as usual it's not very intuitive.