Thank you! Fascinating… and the four other observations of "labouls" that that one links to are all well worth looking at too.
All the excitement of a rarity and then the realisation…

This observation is one of many in the Unidentified Fungi Project. Possibly a Mycena. Fairly unremarkable until you read the comments. A reminder that iSpot is about people too.
The comments on this post are so positive; glad to be part of this brilliant group.
the Complete Observation - rare

The complete illustrated guide

Excellent Sphagnum observation
Rarity of the new decade, so far

The Story of the Gypsy Moth Pupa. Worth a read!

I am still somewhat sceptical, but to show my attitude is not entirely wizened, I'll put it here to make sure it isn't lost among all the other hollies.

Day Fave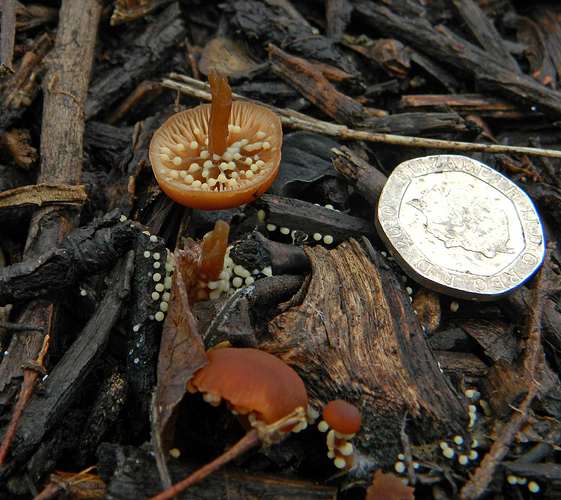 This is from
https://www.ispotnature.org/communities/uk-and-ireland/view/observation/687447/
Andrew Fox (Reefpaths) was one a number of accomplished, long-standing, Observers and Photographers, who LEFT not long after the infamous 2017 recode. check out his Other Observations. Many of them are m'faves.
Sometimes it's difficult but it should be easy!
What do YOU think?

Observation quality and microscopy

I am wading in the Plants without ID and could do with more help please
Not really a Fave but what a laugh! Yes?

Look out for 'polleny Poo'. Definitely a Favourite!