is coming https://www.ukfungusday.co.uk/
There will be a Project run by Miked with a challenge on the Home Page
BUT before that, perhaps a few of us might FOCUS on what's just gone from the home page
https://www.ispotnature.org/communities/uk-and-ireland/view/observation/831563/
It is such a shame that so few people appear to be watching for Observations that disappear without comment.
One way to stay abreast of Just Fungi, for example, is to click THIS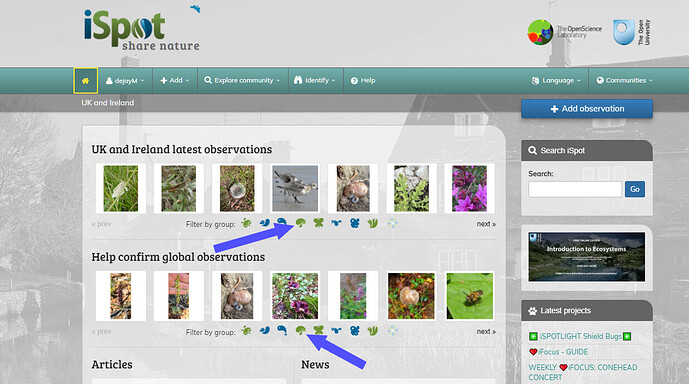 And if you agree to one why not look through a few Other Observations of the same? How else will older Observations get the support they deserve?