COMMUNITY CHANGE between IDs

From UKSI to Global
But you already posted this under D for directory change: see my comments at Bugs Alphabetical D
What is the point of having the bugs alphabetically if you are going to put them under many letters? At lease please cross-reference them.
COMMENT BLOCKED
Unusual and can't explain but see Project Removed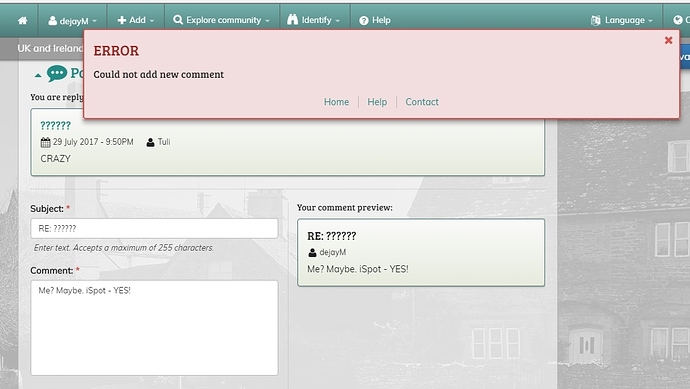 No. You are muddling the forum which is intelligent and iSpot which is broke. The two are not the same.
Your message here has to be that the connection to the server was lost and your comment could thus not be posted. Simply try again.
Got the same comment.
It is because iSpot is down!!! NOT WORKING and thus your comment could not be saved.
The forums are a separate site and working fine!
Retried a minute later (just cleared the error box and saved) when site came up temporarily and it worked fine.