Surely someone IS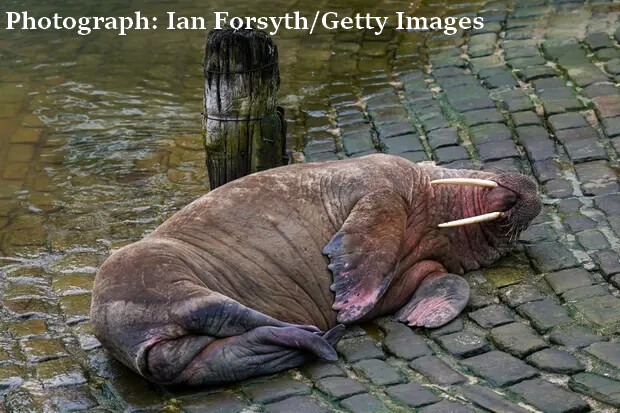 Heading north now, it seems, maybe Fife next?
Oh, let's hope so! I last read Blyth.
There was a walrus near Blyth last winter. Could it be the same one?
See Stewchat...: Walrus
I love this quote: It seems to be a female called Freya who was last seen sleeping on a Dutch Submarine in late October.