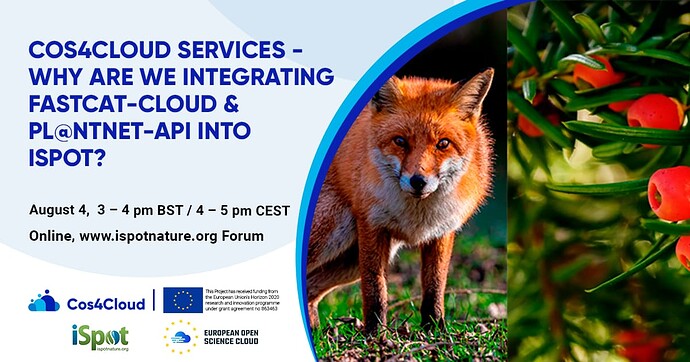 Welcome to this iForum LIVE! session: Cos4Cloud services: Why are we integrating FASTCAT-Cloud and the [email protected] API into iSpot?
You are invited to join us for a LIVE scheduled chat discussion here: 2022-08-04T14:00:00Z→2022-08-04T15:00:00Z
If you arrived here from an invite link about this chat discussion, yes you ARE in the right place. We look forward to chatting with you on Thursday.
Read: About the Cos4Cloud Project: iSpot Cos4Cloud User Group