Just a snapshot of course but three a day might be useful for analysis.
Screen-shots are OK. But simple entry like 10U & 48G would be fine
NO need to put the date on the shot - add it to the post
And no need to add a new post each time, just Edit one and add figures.
If you see unusual activity it would be nice to see a record
There is a DISCUSSION AREA HERE Whos Online ?!?!?
The first then on 09:30 GMT 1 Aug one 15 mins later and one 12:15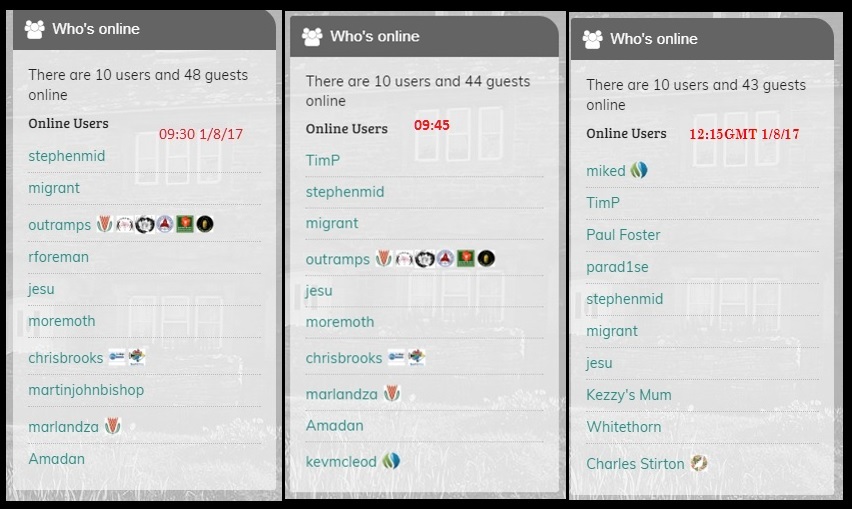 I suspect this is not accurate as I was online of course.
Suggests that only ten can ever be shown and may be is fixed at max ten anyway?
(nice to see Team Members)